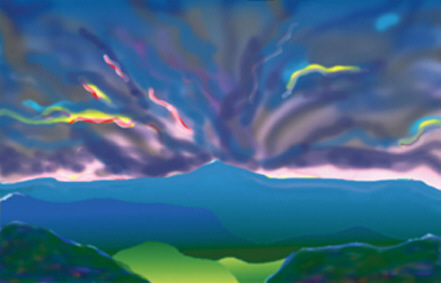 Artwork: "Blue Clouds Blue Hills" by Dr. Roger Guillemin; Nobel Laureate in Medicine and Member of the Board of Directors of Humetrix
ABOUT
Humetrix has pioneered the development of innovative consumer-centered mobile platforms over the past 10 years, which have been deployed around the world. Humetrix mobile applications are helping to transform healthcare by providing consumers with actionable heath information for enhanced patient safety, care coordination and cost control.
The company's executive and management team, and members of its Board of Directors include a diverse team with deep healthcare, IT, mobile technology and entrepreneurial experience. They are committed to Humetrix' mission to transform healthcare by empowering individuals with their own health data in the palms of their hands and making them informed participants to manage their health and healthcare.
Humetrix is a Women Business Enterprise (WBE), certified by the National Women Business Owners Corporation (NWBOC).
LEADERSHIP TEAM
Bettina Experton, M.D., M.P.H.
President & CEO

Dr. Experton has been leading Humetrix over the last 20 years on the HIT innovation path with the development of health risk appraisals, chronic care management software, and consumer-facing mobile device-based solutions which have been deployed worldwide. She is a physician trained in Internal Medicine, Pediatrics and Public Health, a former State of California Public Health Officer, health policy adviser in the U.S., France and China, and is an Adjunct Professor of Medicine at UC San Diego School of Medicine. At Humetrix, Bettina has also conducted groundbreaking health services research on the frail elderly, outcome research and managed care. She has been an important advocate of consumer-mediated exchange and Blue Button from the start, both on the policy front and in her leading Humetrix in the design and development of patient-centric mobile solutions. Dr. Experton serves on the Consumer Technology Association Board of Industry Leaders and Health and Fitness Board.
Christopher R. Burrow, M.D.
EVP Analytics and CMO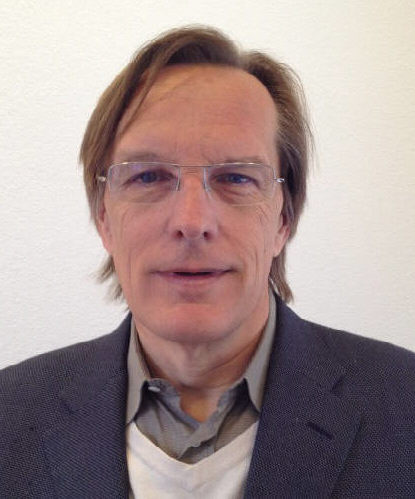 Dr. Burrow, the CMO of Humetrix is a physician-scientist and biotechnology executive/entrepreneur in the field of genomics and personalized medicine who has led the medical informatics and data analytics team at Humetrix throughout the development of the company's portfolio of mobile health apps. Dr. Burrow is also the Data Protection Officer within the company and has been actively engaged in addressing privacy and mobile health app security requirements in the US and in Europe. Prior to joining Humetrix, Dr. Burrow trained in Internal Medicine, Nephrology and Molecular Biology at the Johns Hopkins University School of Medicine. As a faculty member first at Hopkins, and then at the Mount Sinai School of Medicine Dr. Burrow was an Attending Physician in Nephrology.
Marie-Laure de Varennes, LLB, LLM, CFA, SFAF
Director for Humetrix Europe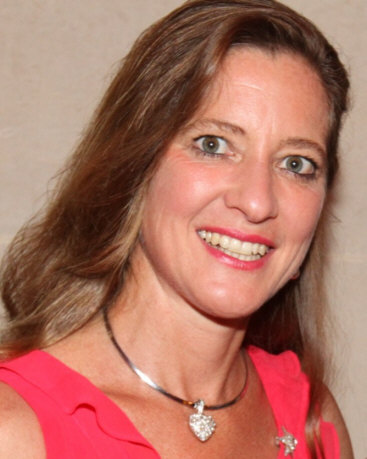 After her legal studies and Masters degree specializing in the legal aspects of international finance at the London School of Economics, Marie-Laure trained in M&A, at Morgan Grenfell Plc, London, UK. She then passed the CFA and SFAF and qualified to be an equity fund manager at Gartmore Investment Management Ltd, London, under the leadership of Lord Myners. She also worked as an equity research analyst for Natwest Securities-Deutsche Bank. She brings high-level management skills and a variety of experience to Humetrix, and has been part of the leadership team since 2013, when she helped set up Humetrix Europe Ltd, incorporated in London, and from which she oversees the deployment of Humetrix technology in Europe on both government and commercial sides.
David W. Kramer, M.B.A.
Senior Vice President of Finance

Dave Kramer brings over 25 years of financial executive experience in high tech and life sciences to Humetrix. His full time Chief Financial Officer positions have included 11 years at Gen-Probe, Inc., a manufacturer and international marketer of human diagnostics products, which he helped grow from $5 million to $120 million in sales, from 1990 to 2001. Later, as CFO at two small biotechs in succession, he helped raise $38 million in venture capital for Anadys Pharmaceuticals and completed a reverse merger onto the NASDAQ for Somanta Pharmaceuticals. As an outsource CFO, Dave has worked closely with technology companies specializing in cell phone components and accessories, electronics manufacturing, and informatics software. Dave volunteers at San Diego's CONNECT Springboard program, an incubator for start-ups, where he advises on business plans. He earned a BA with honors from Yale and an MBA from Harvard Business School.
Randy Ullrich, M.B.A., B.S. Computer Science
SVP of Business Development

Mr. Ullrich brings over 25 years of software, web-applications, and mobile-applications leadership to Humetrix, with deep experience in Lean Start-Ups and Agile Methodologies. Having worked in a variety of industries (including military, healthcare, financial services, and media & entertainment) at both early-stage and mature-stage companies – including two successful M&A exits – Mr. Ullrich brings high-level management skills and a variety of experience to Humetrix, and has been part of the leadership team over the last seven years that brought the award-winning Humetrix mobile health apps to market.
Rob Lyden, FACHE, MHA
VP for Business Operations

Mr. Lyden brings over 35 years of executive management experience to the Humetrix leadership team with an extensive background in multi-hospital systems management, healthcare finance, managed care and IT systems management across the Commercial and Federal Health Care markets. Over the past 20 years, Rob has held senior management positions with market leading IT software and consulting companies such as Oracle, NCI, Optum and CGI. He has successfully managed and implemented a broad range of IT solutions to include health information systems (HIS), enterprise ERP solutions, data analytics/health informatics programs, and clinical/financial decision support systems. Mr. Lyden served over 28 Years in the U.S. Military on Active Duty and as a Reserve Officer in the Medical Service Corps (MSC) with both the Air Force Medical Service and Navy Medical Department. He holds a Master's Degree in Healthcare Management from Virginia Commonwealth University – Medical College of Virginia and is a Fellow in the American College of Healthcare Executives.
Stephen P. Mickelsen
Chief Application Architect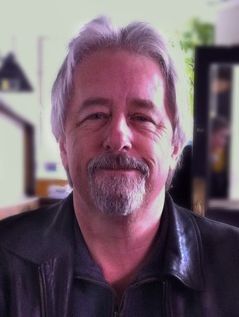 Mr. Mickelsen comes to Humetrix with over 25+ years of complex IT system development and management experience, and has been for the last seven three years the Chief Application Architect and lead developer of award-winning Humetrix mobile health apps. Prior to joining Humetrix, Steve dedicated his IT talent to the development of successful commercial mobile applications with Boojum Mobile, Inc. Prior to that, Steve was VP of IT and Product Development at College Loan Corporation where he developed and oversaw its IT system managing $19 billion of loans. Earlier at Axeus, Steve was VP of IT Services where he led the development of the Tango Business System using large scale Internet data centers to manage advanced technology credit card terminals and registers.
Art Friesz
Senior Software Architect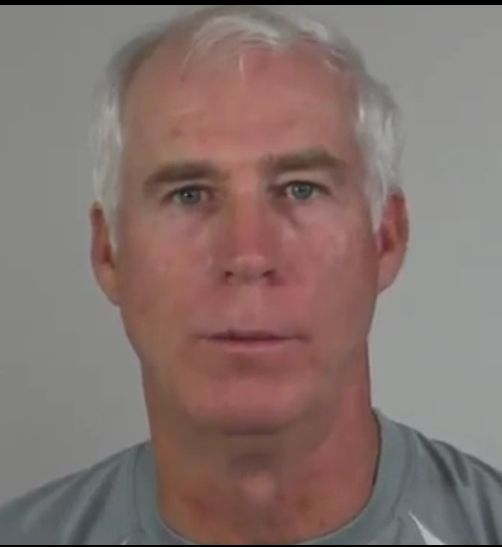 Mr. Friesz has been serving as Senior Software Architect at Humetrix for the last 15 years. His background includes over 25 years' experience in the engineering and software fields working in the defense and health information industries. While at General Dynamics he designed inflight propellant control systems for the Atlas and Centaur space boosters integrating sensors with software computer systems. Mr. Friesz also has extensive experience with field operations with the US Air Force at Vandenberg Air Force Base supporting over 28 satellites launches, analyzing data in real time and trouble shooting systems. At Lockheed Martin he served as the vehicle mission integration engineer for the Cassini interplanetary space probe working with the Jet Propulsion Laboratory and NASA. While at Humetrix, Mr. Friesz has led the development of the Netissimo smart card applications, Humetrix USB-based software platform and is a member of the Humetrix mobile health apps development team.
Blake Schwendiman
Full Stack Architect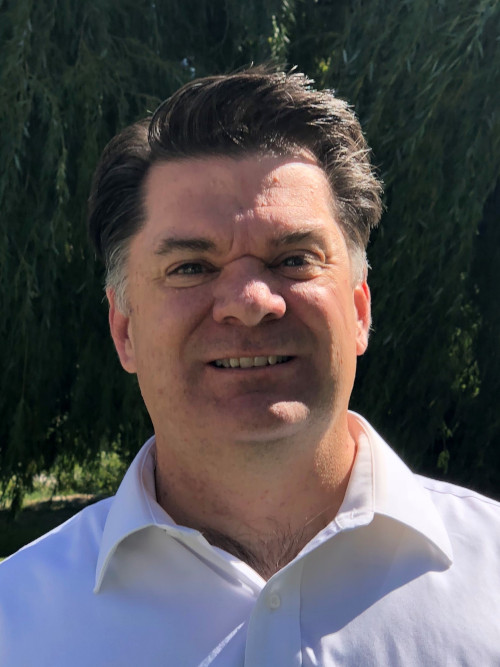 Mr. Schwendiman brings more than 20 years of software development experience to Humetrix, ranging from client-server to mobile app development, with years of full-stack web development in between. As Humetrix Full Stack Mobile Architect, Blake brings a diverse set of development and software architecture skills to Humetrix, including expertise in native mobile application development and micro-services architecture. Prior to Humetrix, Mr. Schwendiman provided development and leadership skills at GoDaddy, Smead Manufacturing, Google and MDLIVE.
Adrien Elena
Program Manager Humetrix Europe

Dr. Elena is a computer and data scientist with over 10 years of experience in managing Digital Health projects in Europe. In 2017, Adrien joined Humetrix Europe, a Humetrix wholly-owned subsidiary, to locally manage the deployment of Humetrix Europe Digital Health projects. After graduating with an engineering degree in Applied Mathematics and Computer Sciences from the prestigious "Ecole Nationale Supérieure d'Informatique et de Mathémathiques Appliquées of Grenoble", Adrien obtained a Ph.D. in Theoretical Biology and Medical Modeling from Grenoble University (France). He then managed several important French and European projects for Grenoble University, the CNRS (France's National Sciences Research Center) and the Institute Mines-Telecom (a French public institution dedicated to higher education, research and innovation in engineering and digital technology), focusing on the development of patient-centered Digital Health solutions and technologies to support aging in place and chronic disease management.
Christopher Hein, Ph.D.
Director of Software Solutions

Dr. Hein is a scientist and with over 25 years of professional data management skills, creating IT systems to comply with complex government data standards. He has extensive experience as a proposal manager, program manager, engineering manager and design engineer. His experience includes the development of an electronic data system for Federal reporting and quality control of analytical data at S-Cubed, a division of Maxwell Laboratories; Technical Information Systems Manager at SAIC, National Environmental Testing Laboratory in San Diego, Ogden and AMEC. At Humetrix, Chris is responsible for web services that provide rapid access to large datasets of medical reference information for use with the Humetrix family of mobile health apps. Hein has a Ph.D. in Organic Chemistry from the University of Bristol, England.
Richard Carter
Creative Director & Information Architect

Mr. Carter provides the graphic arts direction of Humetrix with 25 years of experience in designing and directing multiple media, and has been leading all of the graphic design for Humetrix award winning mobile health apps. A U.S. Veteran, Richard comes from a diverse background of advertising, publishing services, television documentary and theater production with a focus on science and education. His experience also includes guest faculty teaching in Graphic Design, Multimedia and Information Architecture at Stanford University, University of California at San Diego, and San Diego State University. He has received numerous awards and acknowledgements for his participation in shaping the design industry.