Artwork: "Blue Clouds Blue Hills" by Dr. Roger Guillemin; Nobel Laureate in Medicine and Member of the Board of Directors of Humetrix
ABOUT
Humetrix has pioneered the development of innovative consumer-centered mobile platforms over the past 20 years, which have been deployed around the world. Humetrix mobile and cloud-based platforms are helping to transform healthcare by providing consumers, providers and payers with actionable heath information for enhanced patient safety, care coordination and cost control.
The company's executive and management team, and members of its Board of Directors include a diverse team with deep healthcare, IT, mobile technology and entrepreneurial experience. They are committed to Humetrix' mission to transform healthcare by empowering individuals with their own health data in the palms of their hands and making them informed participants to manage their health and healthcare.
Humetrix is a Women Business Enterprise (WBE), certified by the National Women Business Owners Corporation (NWBOC).
LEADERSHIP TEAM
Bettina Experton, M.D., M.P.H.
President & CEO

Dr. Experton has been leading Humetrix over the last 25 years on the HIT innovation path with the development of population health analytics, chronic care management software, cloud and mobile device-based platforms which have been deployed worldwide. She is a physician trained in Internal Medicine, Pediatrics and Public Health, as well as a former Public Health Officer in the State of California, health policy adviser, and is an Adjunct Professor of Medicine at UC San Diego School of Medicine. At Humetrix, Bettina has led groundbreaking population health analytics on high-risk patient populations in Medicare and Medicaid which has been the basis for the development of the Humetrix Enterprise ETL and Analytics Cloud Platform. In response to the need for AI powered tools to help the U.S. military deliver on their pandemic support mission, Dr. Experton rapidly pivoted Humetrix to provide its Precision Public Health platform to the Department of Defense Joint Artificial Intelligence Center. She has also been an important advocate of consumer-mediated exchange and Blue Button from the start, both on the policy front and in the design and development of Humetrix's consumer-centric Blue Button applications. Dr. Experton serves on the Consumer Technology Association Board of Industry Leaders and Health Division Board. Learn more about Bettina and Humetrix with this Consumer Technology Association (CTA) Member Spotlight.
Christopher R. Burrow, M.D.
CMO, EVP Data Analytics

Dr. Burrow, is the Humetrix Chief Medical Officer and has led the medical informatics and data analytics team at Humetrix throughout the development of the company's portfolio of digital health platforms. Dr. Burrow is the Clinical Safety and Data Protection Officer within the company and has been actively engaged in addressing safety, privacy and mobile health app security requirements in the US and in Europe. Prior to joining Humetrix, Dr. Burrow was VP Research & Medical Affairs at DNA Sciences with a leadership role in pharmacogenetics and the development of new genetic diagnostic tests for cardiovascular disease. Subsequently Dr. Burrow was an entrepreneur-in-residence at Kleiner Perkins involved in launching new ventures in the area of personalized medicine. Dr. Burrow trained in Internal Medicine, Nephrology and Molecular Biology at the Johns Hopkins University School of Medicine. As a faculty member first at Hopkins and then at the Mount Sinai School of Medicine, Dr. Burrow was an Attending Physician in Nephrology, and an NIH funded principal investigator whose research focused on the molecular basis of kidney organogenesis and genetic disorders of the kidney.
Benjamin Yu, M.D., Ph.D.
Chief Informatics Officer

Dr. Yu is the Humetrix Chief Informatics Officer and oversees product development for population health and informatics. Prior to joining Humetrix, Dr. Yu was VP Medical Informatics and Genomics at Interpreta where he led clinical development of desktop, mobile applications and APIs for population health management of millions of lives. He has ~10 years of experience in building products involving payer analytics (quality and risk adjustment, potentially preventable events, etc.), provider analytics (pay for performance), inferencing and stratification and machine learning products. He is a former faculty member and attending physician at UCSD where he was a principal investigator funded by the Gates Foundation, National Institutes of Health, California Institute for Regenerative Medicine, and others in the areas of genomics, stem cell biology and rare genetic conditions. Dr. Yu is a physician-scientist trained in Immunology, Molecular Oncology and Dermatology at Washington University School of Medicine. He is board-certified in Dermatology and continues to practice medicine in San Diego.
Marie-Laure de Varennes, LLB, LLM, CFA, SFAF
Director for Humetrix Europe

After her legal studies and Masters degree specializing in the legal aspects of international finance at the London School of Economics, Marie-Laure trained in M&A, at Morgan Grenfell Plc, London, UK. She then passed the CFA and SFAF and qualified to be an equity fund manager at Gartmore Investment Management Ltd, London, under the leadership of Lord Myners. She also worked as an equity research analyst for Natwest Securities-Deutsche Bank. She brings high-level management skills and a variety of experience to Humetrix, and has been part of the leadership team since 2013, when she helped set up Humetrix Europe Ltd, incorporated in London, and from which she oversees the deployment of Humetrix technology in Europe on both government and commercial sides.
David W. Kramer, M.B.A.
SVP of Finance

Dave Kramer brings over 30 years of financial executive experience in high tech and life sciences to Humetrix. His full time Chief Financial Officer positions have included 11 years at Gen-Probe, Inc., a manufacturer and international marketer of human diagnostics products, which he helped grow from $5 million to $120 million in sales, from 1990 to 2001. Later, as CFO at two small biotechs in succession, he helped raise $38 million in venture capital for Anadys Pharmaceuticals and completed a reverse merger onto the NASDAQ for Somanta Pharmaceuticals. As an outsource CFO, Dave works closely with medical device and technology companies. Dave volunteers at San Diego's CONNECT Springboard program, an incubator for start-ups, where he advises on business plans. He is a sponsor and former Board memer of Chairmen's RoundTable, which provides pro bono mentoring for San Diego's growing, privately held companies. He earned a BA with honors from Yale and an MBA from Harvard Business School.
Randy Ullrich, M.B.A., B.S. Computer Science
SVP of Business Development and Applications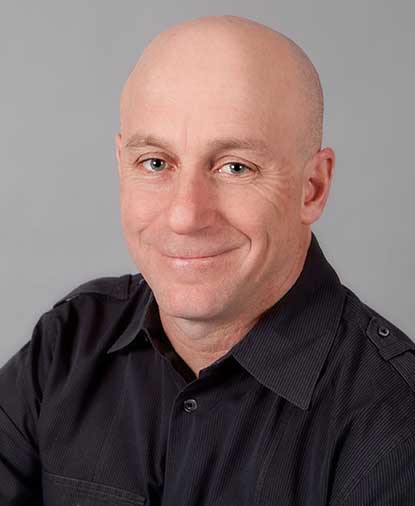 Mr. Ullrich brings over 30 years of software, web-applications, and mobile-applications leadership to Humetrix, with deep experience in Lean Start-Ups and Agile Methodologies. Having worked in a variety of industries (including military, healthcare, financial services, and media & entertainment) at both early-stage and mature-stage companies – including two successful M&A exits – Mr. Ullrich brings high-level management skills and a variety of experience to Humetrix, and has been part of the leadership team over the last fifteen years that brought the award-winning Humetrix mobile health apps to market. Prior to Humetrix, Mr. Ullrich held executive roles at San Diego software companies, including CEO of a 100-person custom-software development firm (sold to NextLeft). Earlier in his career, Mr. Ullrich was a software engineer, and also worked at Accenture in Silicon Valley after earning his M.B.A.
Rob Lyden, FACHE, MHA
VP for Business Operations

Mr. Lyden brings over 35 years of executive management experience to the Humetrix leadership team with an extensive background in multi-hospital systems management, healthcare finance, managed care and IT systems management across the Commercial and Federal Health Care markets. Over the past 20 years, Rob has held senior management positions with market leading IT software and consulting companies such as Oracle, NCI, Optum and CGI. He has successfully managed and implemented a broad range of IT solutions to include health information systems (HIS), enterprise ERP solutions, data analytics/health informatics programs, and clinical/financial decision support systems. Mr. Lyden served over 28 Years in the U.S. Military on Active Duty and as a Reserve Officer in the Medical Service Corps (MSC) with both the Air Force Medical Service and Navy Medical Department. He holds a Master's Degree in Healthcare Management from Virginia Commonwealth University – Medical College of Virginia and is a Fellow in the American College of Healthcare Executives.
Blake Schwendiman
Chief Technology Officer

Mr. Schwendiman joined Humetrix in 2018 with more than 20 years of software development experience ranging from client-server to mobile app development, with years of full-stack web development in between. From his initial role of Full Stack Mobile Architect to his current Chief technology Officer position, Mr. Schwendiman brings to Humetrix a broad range of software development, management and software architecture skills, including expertise in native mobile application development and micro-services architecture. At Humetrix, he has architected and lead the development of the Humetrix Cloud Services platform. Prior to Humetrix, Mr. Schwendiman had software development and leadership responsibilities at GoDaddy, Smead Manufacturing, Google and MDLIVE.
Stephen P. Mickelsen
Mobile Application Architect

Mr. Mickelsen comes to Humetrix with over 30 years of complex IT system development and management experience, and has been for the last eight years the Chief Application Architect and lead iOS developer of award-winning Humetrix mobile health platforms. Prior to joining Humetrix, Steve was an application architect and senior developer of many mobile-application platforms, including developing the technology behind mobile-bank deposits. Earlier in his career, Steve was VP of IT and Product Development at College Loan Corporation, where he developed and oversaw its IT system managing $19 billion of loans. Earlier at Axeus, Steve was VP of IT Services where he led the development of the Tango Business System using large scale Internet data centers to manage advanced technologies, including credit-card terminals and registers.
Art Friesz
Senior Software Architect

Mr. Friesz has been serving as Senior Software Architect at Humetrix for the last 20 years, with responsibility for the maintenance of Humetrix' web-based cloud components and Amazon Web Services (AWS). His background includes over 25 years' experience in the engineering and software fields working in the defense and health information industries. While at General Dynamics he designed inflight propellant control systems for the Atlas and Centaur space boosters integrating sensors with software computer systems. Mr. Friesz also has extensive experience with field operations with the US Air Force at Vandenberg Air Force Base supporting over 28 satellites launches, analyzing data in real time and trouble shooting systems. At Lockheed Martin he served as the vehicle mission integration engineer for the Cassini interplanetary space probe working with the Jet Propulsion Laboratory and NASA. While at Humetrix, Mr. Friesz has led the development of the Netissimo smart card applications, Humetrix USB-based software platform and is a member of the Humetrix mobile health apps development team.
Adrien Elena, Ph.D
Program Manager Humetrix Europe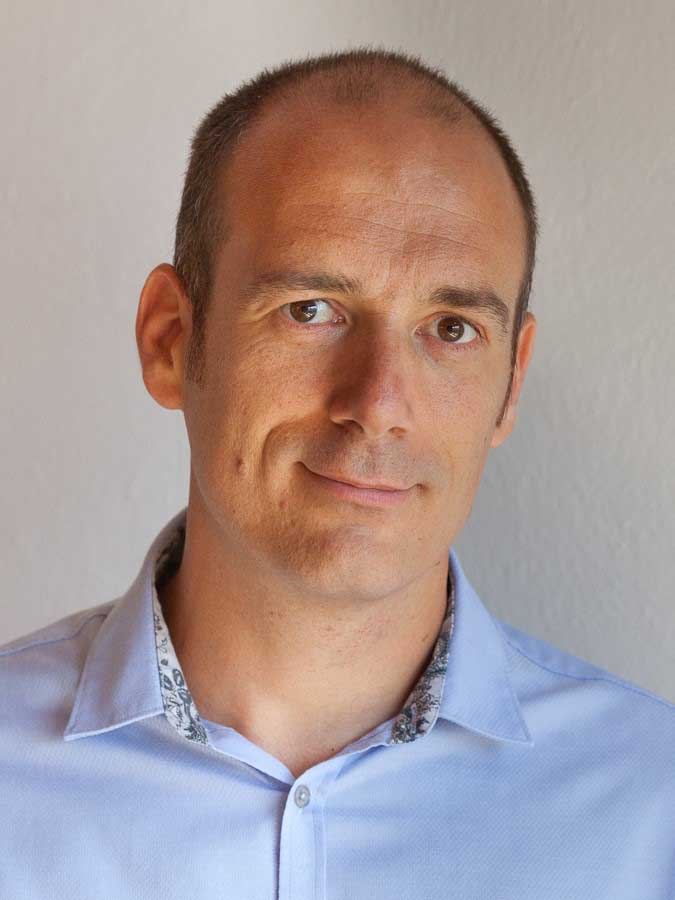 Dr. Elena is a computer and data scientist with over 10 years of experience in managing Digital Health projects in Europe. In 2017, Adrien joined Humetrix Europe, a Humetrix wholly-owned subsidiary, to locally manage the deployment of Humetrix Europe Digital Health projects. After graduating with an engineering degree in Applied Mathematics and Computer Sciences from the prestigious "Ecole Nationale Supérieure d'Informatique et de Mathémathiques Appliquées of Grenoble", Adrien obtained a Ph.D. in Theoretical Biology and Medical Modeling from Grenoble University (France). He then managed several important French and European projects for Grenoble University, the CNRS (France's National Sciences Research Center) and the Institute Mines-Telecom (a French public institution dedicated to higher education, research and innovation in engineering and digital technology), focusing on the development of patient-centered Digital Health solutions and technologies to support aging in place and chronic disease management.
Christopher Hein, Ph.D.
Director of Software Solutions

Dr. Hein is a scientist with over 25 years of professional data management skills, creating IT systems to comply with complex government data standards. At Humetrix, Chris is responsible for the web services that provide rapid access and processing of large datasets of medical terminologies which power the Humetrix Cloud Services. Chris has extensive experience as a program manager, engineering manager and design engineer. His experience includes the development of an electronic data system for Federal reporting and quality control of analytical data at S-Cubed, a division of Maxwell Laboratories; Technical Information Systems Manager at SAIC, National Environmental Testing Laboratory in San Diego, Ogden and AMEC.. Hein has a Ph.D. in Organic Chemistry from the University of Bristol, England.
Franz Krachtus
Creative Director

Once named one of the Top 40 Entrepreneurs Under 40 by Entrepreneur Magazine, Franz Krachtus is a widely respected designer and photographer. He has helped launch numerous products and services and is the co-creator of Textgram, the nation's first cross-carrier wireless text messaging and broadcasting platform as well as the The Super Cantenna, a revolutionary WiFi antenna. Most recently, he has provided his creative talent to singer-songwriter Neil Young to help him launch his Pono Music Player. In 2013 Franz joined Humetrix as the lead graphic designer in the mobile application development for iBlueButton, SOS QR, Tensio, and the Humetrix cloud services platform.
BOARD OF DIRECTORS
Bettina Experton, M.D., M.P.H.

Dr. Experton, founder and CEO is the Chairman of the Humetrix Board of Directors.
Roger Guillemin, M.D., Ph.D.

Dr. Guillemin has been a member of the Humetrix Board of Directors since the company was founded by Dr. Experton in 2000. A native of Dijon, France, Dr. Guillemin graduated from the University of Lyon's medical school, then pursued an interest in endocrinology at the University of Montreal's Institute of Experimental Medicine and Surgery where he received his Ph.D. and subsequently accepted an assistant professorship at Baylor College of Medicine in Houston, Texas. In 1970, Dr. Guillemin joined the Salk Institute to head the newly established Laboratories for Neuroendocrinology, where he and his group discovered somatostatin, which regulates the activities of the pituitary gland and the pancreas and is used clinically to treat pituitary tumors. Dr. Guillemin was awarded the 1977 Nobel Prize for Physiology or Medicine for his work with hypothalamic hormones. He is also a member of the National Academy of Sciences and the American Academy of Arts and Sciences and has received the Lasker Award in Basic Sciences and the National Medal of Science, among many others. He was selected for the Hall of Honor at the National Institute of Child Health and Human Development (NICHD) for exceptional contributions to advancing knowledge and improving maternal and child health, and is listed as one of the most "highly cited" scientists from 1981–99 by the Institute for Scientific Information. In 2015, Dr. Guillemin was presented with France's highest accolade—the rank of Commander in the Legion of Honor.
Claire Guillemin, MBA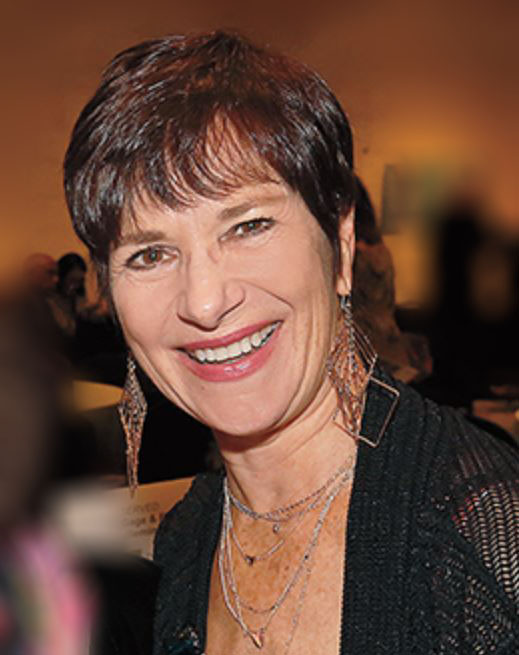 Claire has been a Member of the Board of Directors of Humetrix since 2011. She brings to Humetrix over two decades of business development experience in a range of technology-driven industries, including Information Technology, Pharmaceuticals, and Energy. An early pioneer in transitioning companies to data-centric, network-oriented business and marketing models, Claire created and built the Sales Division for Advanced Computing Group, a national database solutions company, where she led the division on a trajectory of sustained 40% per-annum revenue growth. Leveraging vendor relationships with leading technology providers including SUN, Oracle, and GE/Access Graphics, Claire negotiated contracts with clients in industries ranging from Healthcare to Industrial Products to Sports. Later, as Business Development Manager at Everse Corporation, Claire delivered strategic marketing and e-commerce development services to both Fortune 500 companies and nonprofit institutions including Children's Hospital Los Angeles, the University of Southern California, and Edwards Theatres. A four-time recipient of the Channel Partner Award during her tenure as Account Executive at Verio Corporation, Claire negotiated bandwidth, co-location services, and database management capacity to large corporations along the West Coast, and developed innovative web-based branding solutions during the early phases of the e-commerce revolution. Prior to shifting her professional focus to the IT industry, Claire provided energy distribution solutions throughout southern California at Eastern Pacific Energy, and was a pharmaceutical-industry Market Analyst and forecaster at ICN Pharmaceuticals. Claire is a member of the National Association of Women Business Owners, the Association of Internet Professionals, and the Destination Services Association. She received her MBA from San Diego State University in 1993. Claire is also an active performance artist, violinist, and former ballerina with worldwide performance credits.
Robert J. Melton, M.D., M.P.H., FACPM

Dr. Melton has been a member of the Humetrix Board of Directors since July 2010. He is a public health physician who has held leadership positions in federal, state and local health agencies. He began his career at the Centers For Disease Control, worked in several state health departments and served for twenty years as a local health officer and health agency director in a California county. He has been involved in projects as diverse as vital record system automation, heart disease prevention, tobacco control, reproductive health service access, Medicaid managed care systems and primary care system development. He served as president of the Health Officers Association of California, and as a member and Chair of the board of the Public Health Institute of Oakland, California. He received his undergraduate degree from Harvard College, his medical degree from the University of Washington and his public health degree from the Johns Hopkins School of Public Health. He currently works in the nonprofit education sector as a volunteer and board member at a school for children with learning disabilities.
Donna I. Regenstreif, Ph.D.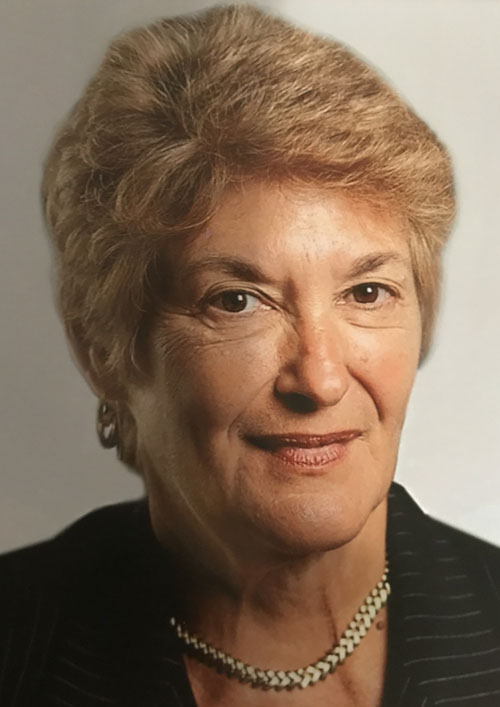 Donna Regenstreif, an anthropologist and gerontologist specializing in program planning and development with a focus on complex populations, joined the Humetrix Board of Directors in 2013. With her consulting firm, GeroConcepts, she has been providing consulting services to academic health centers, divisions/sections/departments of geriatrics, other health professions schools, private foundations, the Veterans Administration, and various private and public agencies and organizations engaged in clinical service and advocacy. Prior to GeroConcepts, she was Senior Program Officer at the John A. Hartford Foundation of New York City, where she developed and directed the Foundation's Aging and Health Program for nearly 20 years. Improving the nation's capacity and effectiveness in dealing with the health needs of its growing senior population was the Foundation's key area of interest during her tenure, involving total expenditures of some $.5 billion. Prior to her Foundation assignment, Dr. Regenstreif held positions in healthcare and higher education, including teaching undergraduate anthropology and social science, academic administration; development and management of hospital-based primary care medical practice and other ambulatory services; management of implementation and, as Executive Vice President of the Rochester Area Hospitals Corporation, R&D for an area-wide global budget hospital financing demonstration. She is a Fellow of the Gerontological Society of America and the American Geriatrics Society and of the New York Academy of Medicine. She received the David Solomon Distinguished Public Service Award from the American Geriatrics Society in 2006 and awards of Distinction from the American Federation for Aging Research and the Gerontological Association of America. Dr. Regenstreif received her BA from McGill University and her MA and Ph.D. (Anthropology) from Cornell University.