The Humetrix enterprise platform provides healthcare organizations, telehealth providers, commercial payors and government agencies with real-time clinical data management and analytics for direct integration with their existing patient, provider and enterprise facing solutions. The AI powered platform with a security by design architecture processes, aggregates, analyzes and organizes claim, EHR and connected device data to ensure that patients can receive, and payers, healthcare and government organizations can deliver safer and more cost-effective healthcare services.
In response to the COVID-19 pandemic, the Humetrix Enterprise platform has been updated to screen for specific chronic conditions and other risk factors for severe COVID-19 illness and automatically generates individualized warnings for use by providers and patients, and population health analytics to our enterprise customers. Through its enterprise platform and mobile SDK, Humetrix also delivers customizable COVID-19 applications including Public Health data analytics and Health Passport applications for end user customers and patients to access and share their COVID-19 vaccination records, in accordance with the standards now developed under the Vaccination Credential Initiative, which Humetrix is a member.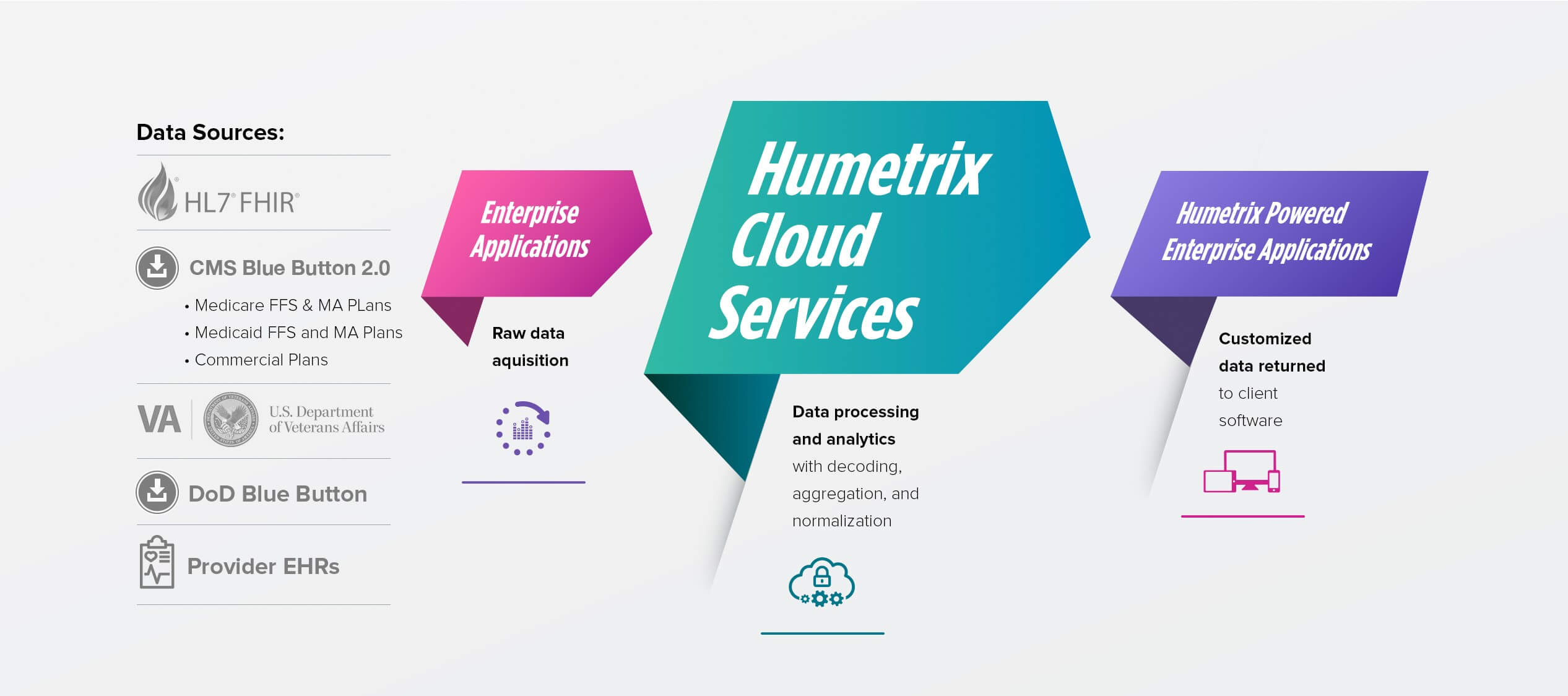 The AI powered Humetrix cloud-based platform and mobile SDK provide customizable software and displays to our enterprise client desktop, tablet or smartphone-based applications. Customizable analytics include the automated flagging of specific diagnoses associated with risk for severe COVID-19 illness, especially useful for patient triage by telehealth providers and ED medical staff, that can be done on an individual or population health basis. Customizable outputs include digital COVID-19 and other vaccination record solutions for individual trusted data access, storage, printing and record sharing.