At CES 2022 Humetrix Shows its AI-Powered Platform for Pandemic Response and Precision Public Health
Las Vegas, January 3, 2022 - At CES 2022, January 4-7, Humetrix will showcase its AI-powered technology platform which has supported the national response to the pandemic. The Humetrix ETL and Analytics platform is a powerful Precision Public Health platform which has enabled the identification and local mapping of populations at higher risk for severe COVID-19 and monitoring of the vaccination program.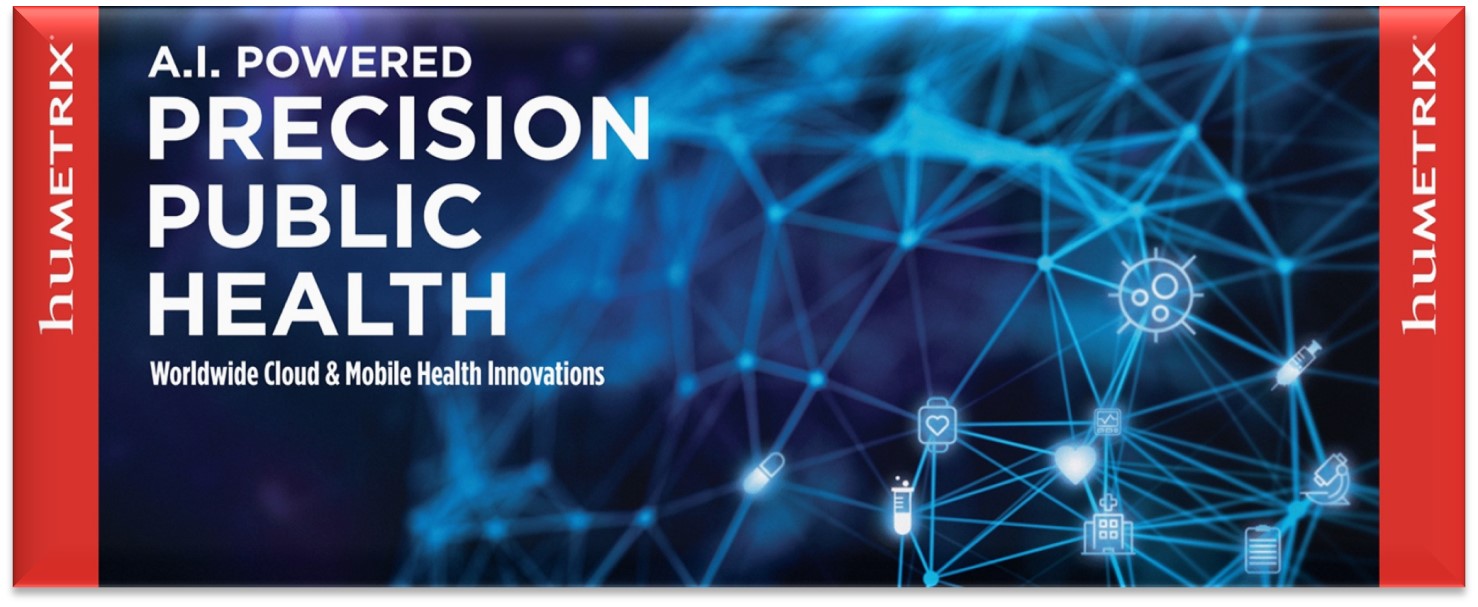 Las Vegas Convention Center North Hall CES Booth 8163
At CES 2022, Humetrix will demonstrate how its ETL and Analytics platform delivers real time Precision Public Health. A vivid illustration of the power of the Humetrix platform has been its use by the U.S. Military in their pandemic support mission to mobilize healthcare personnel and supplies to local geographic areas at highest risk for severe COVID-19 outcomes or to under-vaccinated localities. Starting in April 2020, as part of Project Salus of the Department of Defense Joint Artificial Center (JAIC), the Humetrix SaaS platform has been applied to conduct COVID-19 surveillance and population risk mapping in a high-risk population of 20 million individuals, transforming and analyzing in real time hundreds of millions of health care data records every week. For a preview of the COVID-19 dashboard we developed for the JAIC, see this story in the Fall 2021 ArcNews.
For the COVID-19 vaccination program, the Humetrix Platform was also applied to develop a predictive model for severe COVID-19 to help prioritize COVID-19 vaccination, and the platform also was used for vaccine effectiveness analysis, identifying waning vaccine immunity after four months post completed vaccination, in one of the largest U.S.- based COVID-19 datasets of vaccinated individuals.
Join Humetrix CEO Dr. Bettina Experton on January 6, at 10:00 am, LVCC North Level 2, Room N251, in a session entitled How's Your Digital Transformation Going?
Speakers
Carlos Nunez, MD, Chief Medical Officer, ResMed - Moderator
Tania Elliott, MD, Chief Medical Officer, Virtual Care, Ascension
Bettina Experton, MD, Chief Executive Officer, Humetrix
Hon Pak, MD, Chief Medical Officer, Samsung
Dr. Tony Slonim, MD, Chief Executive Officer, Renown Health
Connect with Humetrix:
Humetrix: @Humetrix, #Humetrix
Media Contact
Adrien Cirou, +1 858.259 8987, Ext. 212 - acirou@humetrix.com